Mattress Bundles (Save 10%) - Add Bed to cart with this mattress and use code MATTRESS10 at checkout.
Can't find what you're looking for? - Contact Us so we can discuss your requirements and build your perfect mattress.
Handcrafted
Handmade with care by dedicated craftsman offering durability for years to come.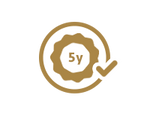 5 Years Guarantee
We're so confident in the durability of our mattresses, we offer 5 Years Guarantee.
Bundle Offers
Save 10% off our bespoke mattresses when you buy one of our bespoke bed frames.
Sign up to our Newsletter
Subscribe for the latest updates and promotions and receive 5% off your next order.